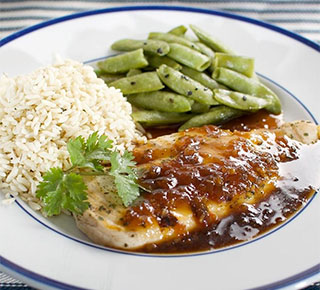 A juicy grilled boneless chicken breast is covered in a savory ginger garlic sauce made with the perfect blend of roasted garlic, white wine and sesame oil. Served with brown rice & snap peas.
See All Family Style Meals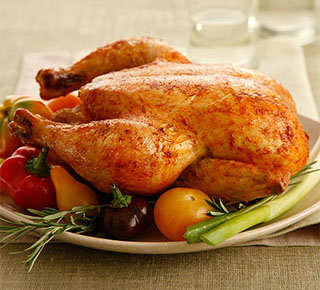 Honey BBQ Precooked Chicken Roaster | 4 lb
Precooked Honey BBQ Roaster – This USDA Grade A, all-natural poultry contains no artificial additives or preservatives. Can be heated or served cold, carved or served whole.
See All Family Style Meals