Our Story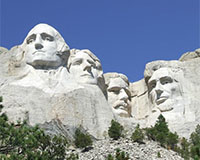 Established in 1999, Family Chef has their headquarters located in the beautiful and historic Black Hills of South Dakota.
More than 30 years of culinary expertise and operational management experience are combined to bring you the top chef prepared gourmet meals and special-diet meal delivery in the nation.
All products are shipped and delivered flash frozen and go from freezer to table in minutes. Each order is hand packed in a reusable Styrofoam cooler with blocks of dry ice to keep the order frozen.
Family Chef started by helping busy families and single parents ease the hassles of planning and preparing daily meals. While families were actively engaged, Family Chef quickly found that many others were taking advantage of their products and services.
As a result, their customer base expanded from busy families to gifts for grandparents, care packages for friends, and employers sending a "get well" to convalescing employees. The meals were such a local hit that people suggested they take their meals to the masses.
In 2000, after careful planning and a great deal of work, the company launched FamilyChef.com. Since then, ten's of 1000's of delicious meals have been delivered to homes across the nation.
In 2007, Family Chef became incorporated and expanded their meal menu and order fulfillment center to include family style meals, senior meals, diabetic meals and gourmet food gifts.
In 2012, Family Chef partnered with other national leaders in the home delivered meal industry. As a result, you'll now find one of the largest variety of gourmet and special-diet meals in America.
Today, Family Chef continues to be a successful and growing online business - owned and operated by a 20 year US Air Force veteran and his family.